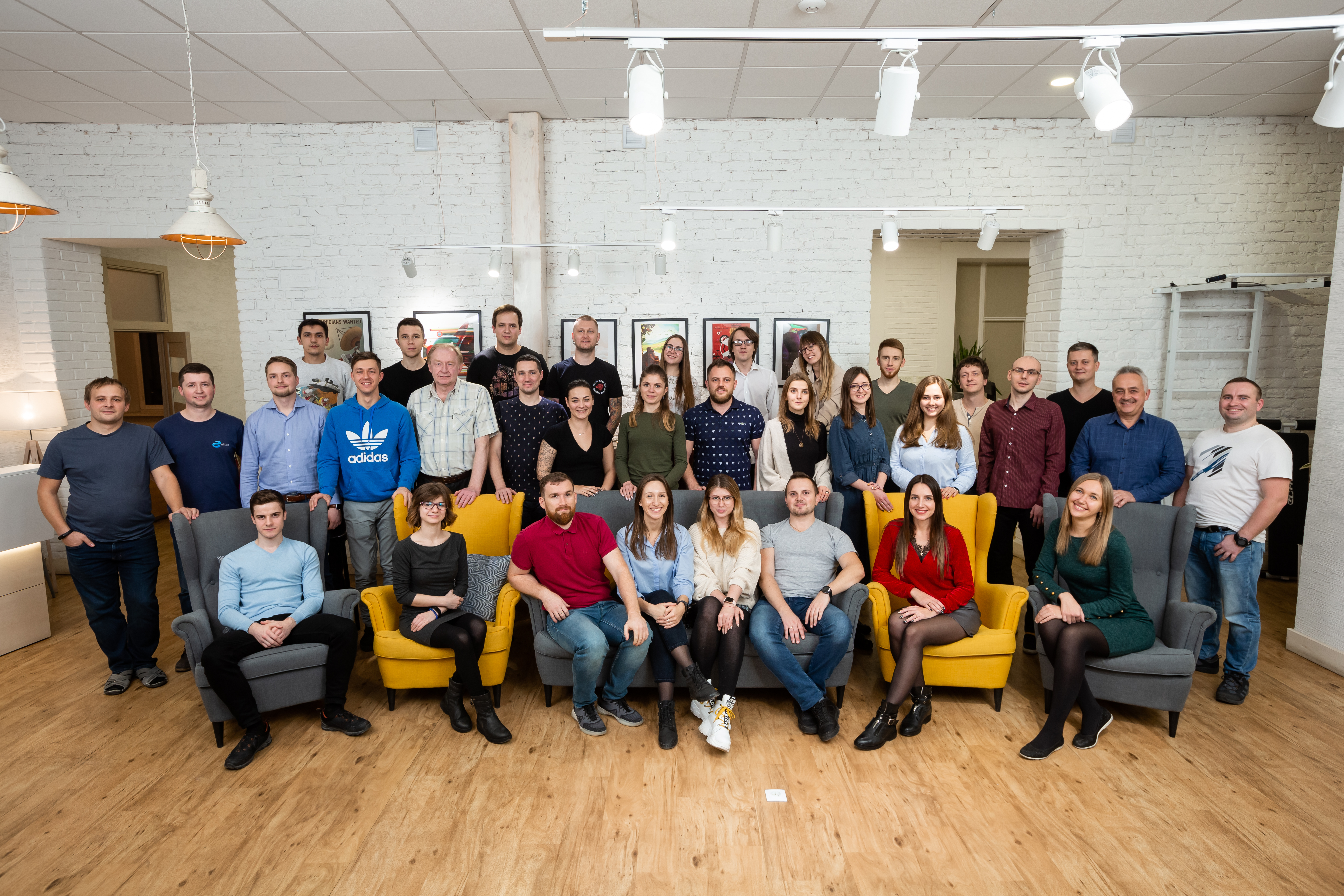 How ELITEX Can Help You With IT Outsourcing, Consulting, and Staff Augmentation
ELITEX is a software development partner of Your Software Supplier. Their main expertise is custom software development using JavaScript, and building dedicated development teams for businesses and startups.
We recently interviewed ELITEX's Head of Partnerships: Richard Zaslavsky.
You'll discover in this interview the details of what ELITEX can help you with, as well as how they do it. And you'll also find out who their typical client is in terms of business size and geography.
Richard left for you a very interesting piece of advice. His advice will help you on your quest to find the right software development partner for your company.
How would you describe ELITEX?
We are a software development company based in Lviv Ukraine. At the moment we are a company of almost 50 people.
Our focus is on two main services.
1. We are a software development company with a core focus on JavaScript. We take on complex projects where we can really apply our deep technology knowledge. Putting the right people together helps us achieve the best result.
2. We offer IT Staff Augmentation and Dedicated Team services. We hire software engineers for our clients and create perfect conditions for their productive work, acting as a Technology Partner of our customer. Very often the teams we build act as an extension of the customer's in-house team. And on other hand sometimes we create an absolutely autonomous team.
Our rate covers many things:
- Top salary for top talent. We offer a great salary to attract the best people.
- Recruiting cost. We have 4 in-house recruiters and we also collaborate with two staffing agencies which ensures our strong focus on helping our customers scale quickly.
- Great office. Our employees enjoy a stylish 470 sq.m office in the Lviv historic city centre with a panoramic view of the Opera House.
- Expensive hardware (27″ iMac or MacBook) and comfortable workplaces.
- Administrative expenses (High-speed Internet, 24/7 security, parking, food in the office etc.)
- Legal and Accounting expenses
- English classes with a native speaker.
- Health insurance. We provide a top package that covers the best clinics.
- Team buildings and other things to keep your team happy.
- Compensation of books, courses and events expenses for professional growth.
- Our profit margin.
What type of clients does ELITEX serve?
Our typical customers are small & medium businesses from Western Europe and North America. Countries from these regions have companies that have invested, and continue to invest, large capitals in IT. So those are our primary markets for IT outsourcing.
But every now and then, we get clients that don't belong to these regions. For instance, we've worked with a client from Singapore.
An average dedicated team at Elitex consists of four to six engineers working on customer's project(s). But we also have bigger teams, for example, the one for our US customer: it's 12 people and it keeps growing.
Industry-wise, we're open to clients from all sorts of industries. In fact, we've worked with companies in a wide variety of sectors such as telecommunications, fintech, media, publishing, and much more.
That's to say that we're open to working with bigger companies from all over the world if the collaboration makes sense for both parties.
What does the intake process at ELITEX look like?
At ELITEX we distinguish two types of clients.
The first type is clients that have project-based work. For these clients, we need as many specifications as possible. Wireframes, technical specifications, and all sorts of documents that can help us understand the projects and client's needs.
For big projects, we start with a discovery phase where we have online and offline sessions with the client. During these sessions, we collect all the information about the project. In this phase, we discuss all things related to project planning and estimations. So we can, afterward, provide a quote and a project timeline.
For small projects, we typically have multiple calls and Q&A sessions with the client, so we can study and understand their project. Once done, we provide estimates of the project cost and timeline.
Once we've agreed on the cost and timeline, we sign the contract, the non-disclosure agreement, and all the legal terms. The next step for us is to assign a team to the project and give the kick-off.
The second type of clients' needs is staff augmentation. So the client reaches out to us and informs us of what type of profiles they are looking for. We discuss their needs, and when agreed, our HR team will start the recruitment process and start providing resumes to our client to see if they want to interview. If there is a match, we define the terms of collaboration, then recruit on our end and start working.
When do you start a collaboration? / What needs to be agreed on?
We need to agree on the terms of the contract, sign the non-disclosure agreement, agree on the cost and timeline of the project. And last but not least, we need to set and align the expectations with our client and make sure we're on the same page.
For example, if the client expects the project to be done in four months, while we know that it'll take at least six months, we're gonna be upfront and communicate this to the client. We would also let them know that there is a way to reduce the duration, but that would mean an increased cost due to assigning the project to more team members. And it also depends on case to case.
What is expected from the client during the development phase?
It depends on the client and how much they want to be involved. We encourage our clients to be as involved as possible and have regular communication because there is never too much communication.
It's also very helpful for us to communicate regularly with the client because it helps us keep track of things, get feedback on the work that we've done so far, and clarify things.
For example, we can have meetings every two weeks to do a demo and show the client what has been built during the last sprint. The clients can also participate in Scrum stand-ups if they wish to, and that's very typical with startup clients because their needs are changing regularly and they need to stay up to date with what we're up to.
Although communication with the client is important, we understand and accept when the customer wants to completely rely on our expertise, project management and be less involved. We are a full-cycle software development company and we have all the capabilities to deliver the project without talking to customer daily. But there's a required minimum in order to make the collaboration successful, and we communicate this with every customer prior to the start.
When are you happy regarding the software development/deliverables?
We're happy when the client is happy.
At the beginning of the project, there is a certain scope of work that we've agreed upon. And usually, we don't do fixed-cost projects because when you do you are not flexible and you can't easily change the scope. Sometimes the client's idea about his software changes and we need to implement those changes.
If we agree on a certain number of features, then once we develop all the features and the client said it's done, we consider that the project is finished.
Is there anything you would like to share with potential clients?
The selection of a software development company is usually a long and complex task.. There are a lot of great companies with high standards, established processes and amazing experts. At the same time you should beware of those who play dirty.
When you receive quotes and proposals, be very careful and cautious of those with very low-cost estimates and a short timeline. Because what might happen is that the company providing you such low and tempting estimates, may simply use this to make the offer attractive, lock you in as the customer, and then one-two months after the start, change their estimate significantly, resulting in much bigger numbers.
So when comparing the offers, as a client you should be very aware of suspicious offers before moving forward. You should also trust your gut feeling and move forward only if you have a good feeling about this and you're able to assess the trustworthiness of the software company.

Want to learn more about ELITEX? You can visit their company page, and you can also visit their website.