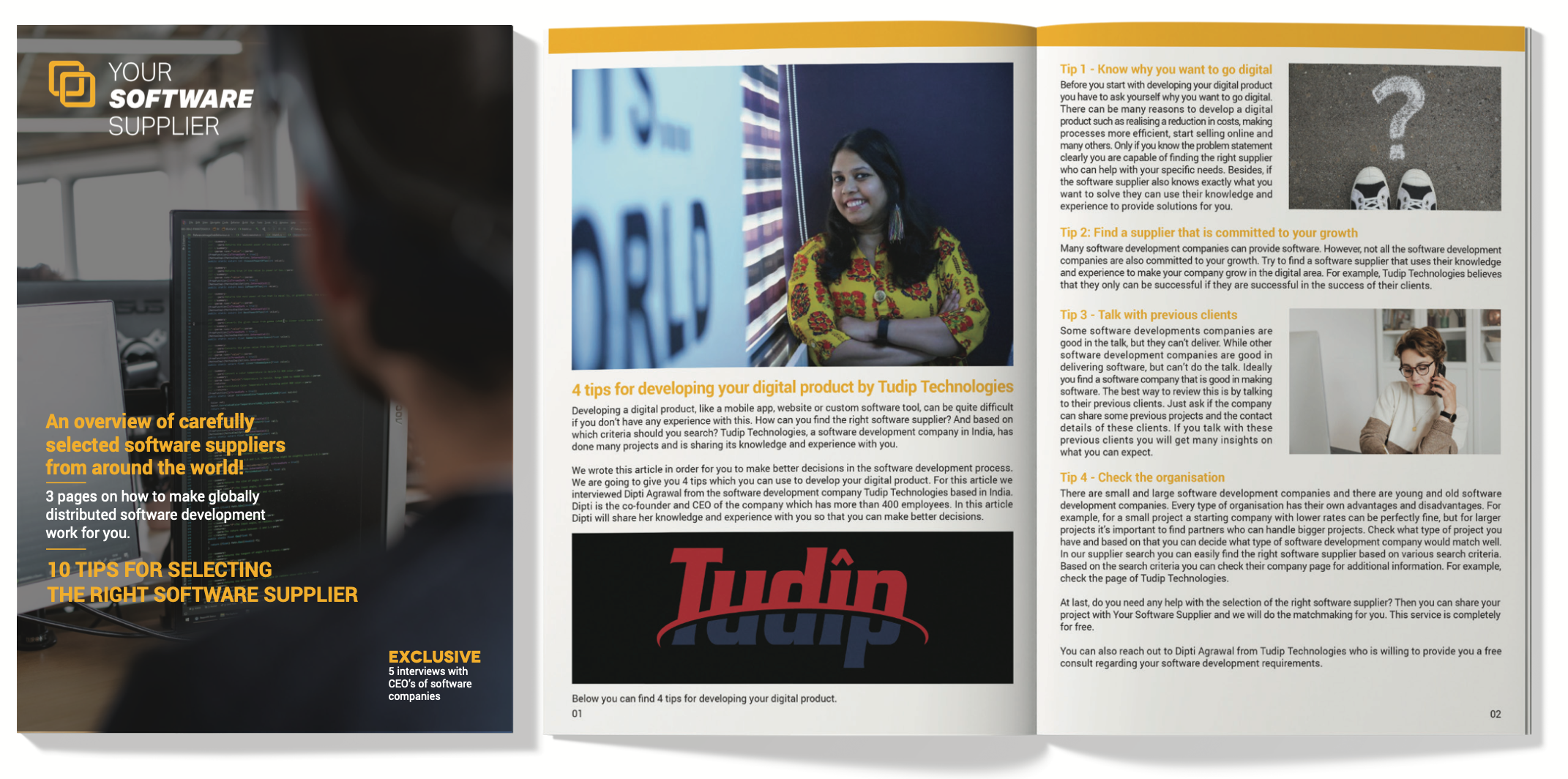 Your Software Supplier
Magazine
At Your Software Supplier we connect software clients with suppliers.
We do this matchmaking online and offline. Via our online platfrom clients can do their research themselves via the supplier search and supplier map. In case clients want our support they can use the share your project section where they can share their project criteria. Once received we will do the manually matchmaking and discuss the proposals from various software companies.
Besides our online activities we also perform a lot of offline matchmaking services. This offline matchmaking was actually the starting point for Your Software Supplier back in 2012.
At the moment we still have a strong offline presence and network which we actively serve. Our supplier magazine is one the solutions how we help these clients with finding the right software supplier offline.
Our next supplier magazine will be launched in Q3 2021. In this magazine you can find various software suppliers which are carefully selected and screened by Your Software Supplier. Besides, we share various insights on how to get your digital product out there.
The supplier magazine will mainly be shared in the European market. In total we will create around 20.000 magazines.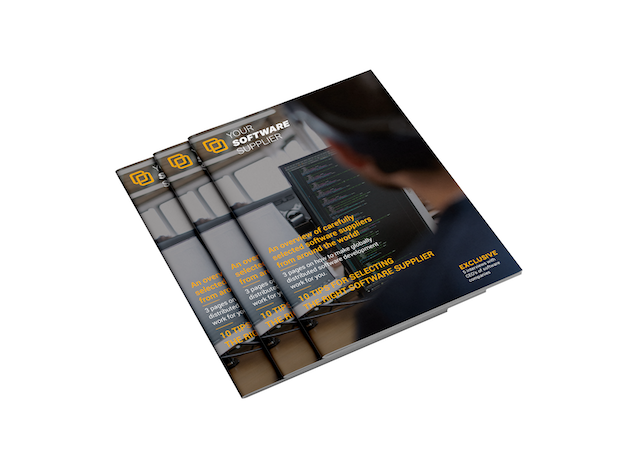 Would you like to receive a magazine as well? Then sign up below and we will send you the magazine once it is published. Would you like to advertise in our magazine? Send an e-mail to info@yoursoftwaresupplier.com.
Order an additional magazine. The price of the magazine is €25,- (tax and delivery costs excluded).