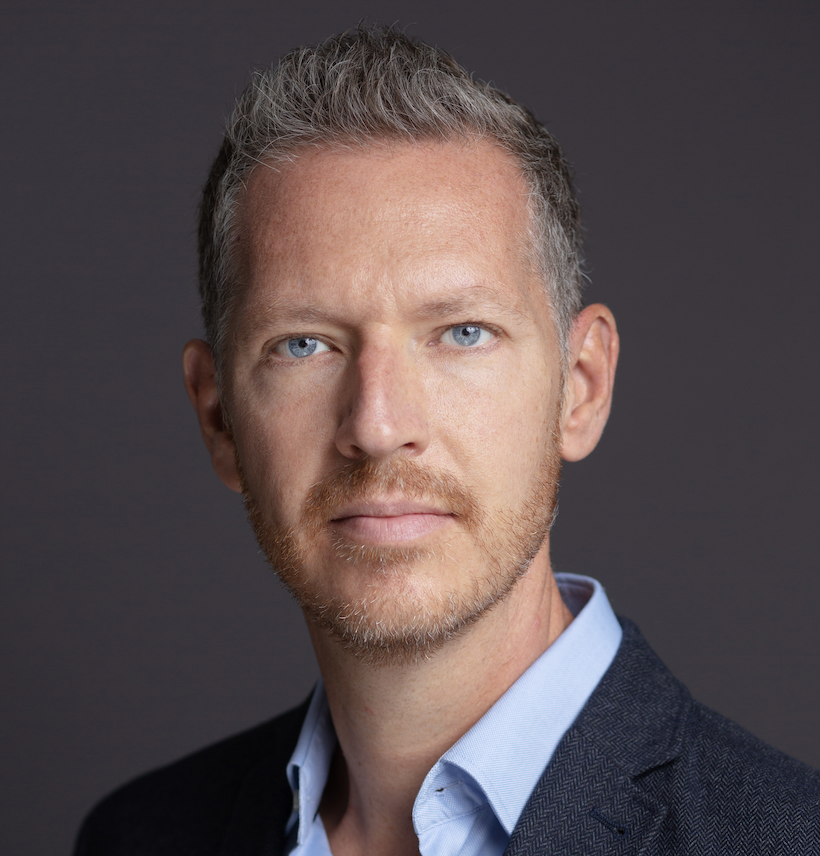 One Beyond interview with CEO Nick Thompson
Can you give us a brief introduction about yourself and One Beyond.
My name is Nick Thompson and I'm the CEO of One Beyond. I began my career as a junior software developer and between 1997 and 2013, became somewhat of an expert software developer. I worked my way up the business until I became the Managing Director where I then did a management buyout of the incumbent owners of the business. The company was previously operating under DCSL until about a year ago when we began our rebranding process to One Beyond.
I took full control of the business in 2013, then in 2020 we were backed by a private equity firm and now with that backing, we have completed two acquisitions and now operate One Beyond in the UK, Spain and Hungary.
How would you describe One Beyond as a software development company? What makes it unique and how does it differ from other software development companies?
One Beyond is nearly a 30-year-old company as the original DCSL was formed in '94. This level of experience now is huge for a company and I have been lucky enough to be with the business for 26 of those years. Due to the huge amount of experience, the portfolio we have at One Beyond is unparalleled.
We are also lucky in the way we can deliver services from the UK, Spain and Hungary where each of our delivery centers has its own level of expertise and experience. We can bring that group experience and offer a real world-class service to our clients and we can offer multiple different ways of working. We tend to work in one of two ways: either we take responsibility for the delivery of the complete software product from start to finish and be a one-stop solution for our clients, or we provide dedicated agile teams. In this engagement model, our clients take a small team of four or five people where we do iterative work with our clients, although some of our clients take on much larger teams or even multiple teams where we have 20, 30 or even 40 members.
How did One Beyond grow into a major software development company?
By the time 2020 came around we were already at over 100 people so we had already escaped that world of small companies and we were beginning to compete with larger players on increasingly large, complex and challenging projects.
Having private equity backing enabled us to grow much faster and to get access to much more robust funding. By 2022 we had also completed two acquisitions, one being a Spanish software house and the other a Hungarian company which is what allows us to deliver in fairly equal measure between the UK, Spain and Hungary. Of course, those acquisitions have been fully integrated meaning we are all a part of one company and very much deliver the services as a single brand.
In some cases, we have clients for whom we are delivering across our delivery centers, so we might have people from the UK, Spain and Hungary working together on the same project where we have different skills and disciplines in each delivery center and that is very specific to that project - that is really where we can drive the most value.
Are there any other advantages of working with a large software development company?
First of all, we are not going anywhere, we've been around for a very long time and we are a very stable business. We also have that huge pool of knowledge that we can call upon.
One of our core values is collaboration, and we tell our employees to ask for help if they get stuck for more than a few minutes on a technical problem; also that if they are asked for help by other employees then they must give that help immediately.
You have been active in the software development industry as a developer, but also from a business perspective. What lessons did you learn which could be relevant for software clients?
One of the biggest lessons is that I have my own experience being a software developer which set me up to be a very effective business leader. I think a lot of the stuff that you deal with in technology, for example, the algorithms that you have to create and the business logic side of things; a lot of it is common sense and problem solving - and I have to solve a lot of problems as a business leader!
The other side of that is that given my technical background, I have a preference for automation. If I was working with a client I used to say that if a computer can do it then let the computer do it. That's something that I think is good for all companies to think about when they are investing in technology. Whether it's to automate your back office, a sales function or some aspects of your product delivery, it's a no-brainer really to make that investment.
What type of software customers are a good fit for One Beyond?
Well, we are sector agnostic, so we don't discriminate against any customers! There are a couple of industries that we would not work with but if it's a professional organization that requires software and wants to invest in technology to improve their business then we can help.
They also need to have the funding and be prepared to invest what is usually a substantial sum of money to build a major product that they would like to bring to the market.
Sometimes our clients come to us with their own sophisticated software engineering team and delivery function but they want to move faster, to accelerate their digital roadmap. If our skills match then this would be a good customer for us.
Want to learn more about One Beyond? Check their company profile.