Languages
.Net, Ajax, Android, C#, C/C++, CSS, HTML, iOS, Java, Javascript, Node.js, Objective C, PHP, Python, React, Solidity, SQL, Swift, Unity, Unity3D, Vue.js, Wordpress
Custom software, Design, Mobile app, Staff augmentation, Website
United States (New York)
Two Lights offers custom-built software development teams composed of highly skilled and affordable resources that cater to our client's vision. Our team of developers is active during U.S. business hours and offers full support from start to finish, providing UI/UX, data engineering, AI/ML, mobile, and custom development services using our expansive talent pipeline sourced directly from Argentina's leading companies and universities.

At Two Lights, we understand how challenging it can be to find the right development talent, especially for startups with limited budgets. That's why our rates are 70% lower than those of U.S.-based developers and around 20% lower than other offshore talent. However, we never sacrifice price for quality. Our team has completed over 50 projects with thousands of hours of combined development experience.

We work with clients at every stage of the software development lifecycle, from early bootstrapping to building long-term systems and applications. We collaborate closely with our clients to help define their development needs and connect them with our pipeline of qualified software development talent.

Our team is based in Cordoba, Argentina, and New York, NY. Our New York unit handles customer acquisition, client intake, resource management, billing and insurance, and quality assurance. We work together with our clients to create a statement of work, spelling out what they need us to build. Once completed, we hand the statement of work to our Argentinian unit, which assembles a team of developers to complete the project. Both our New York and Argentina units regularly interface with the client to ensure a high-quality build and alignment on scope. Finally, we prepare the project for review and handle all closing paperwork.

Our standard teams come staffed with a Project Manager, a QA, and a mix of senior and junior developers proficient in a variety of programming languages, specializing in JavaScript. Additional languages include C+, C#, Angular, AWS, Java, React, Python, .NET, SQL, and dozens of others. If your technical needs demand something else, we'll help you find it.

If you're interested in learning more about Two Lights and how we can help bring your software ideas to life, please get in touch with us. We'd be delighted to discuss your project and provide more information about our services.

So don't hesitate to reach out to us!
Average Project Size
€ 135000,-
Remote Collaboration Possible?
Yes
Development process
At Two Lights, we have a streamlined intake process that makes it easy for our clients to get started on their custom software development projects. Our process is broken down into five phases to ensure effective collaboration, meaningful transparency, and clear communication.

Phase 1: Scope Your Needs
The first step in our intake process is to scope out your project needs. You provide us with a description of your project and requirements. Our team of tech leads will work with you to clarify your needs and help to scope those requirements into a cohesive project plan.

Phase 2: Sign Some Documents
Once we have a clear understanding of your project requirements, we use our pricing tool to provide you with a transparent quote. If you accept the quote, we then send over a contract for you to review and sign. This contract will detail the scope of the project, project timeline, billing, insurance, and other important information.

Phase 3: Staff and Plan
After signing the contract, we will start the process of staffing your project team. Our team will select the most suitable developers for your project from our talent pipeline. We'll also assign a Project Manager and a Quality Assurance (QA) expert to your team. The Project Manager will be responsible for overseeing the project's progress, communicating with you regularly, and ensuring that everything stays on track. The QA expert will ensure that the final product meets the highest quality standards.

Phase 4: Execute Project
With your team fully staffed and your project plan in place, we'll start the development process. Throughout this phase, we'll work closely with you, providing regular updates and progress reports. We are committed to delivering high-quality work, and we pride ourselves on our open communication with clients. You'll have regular opportunities to review the project and provide feedback.

Phase 5: Delivery
Upon completion of the project, we'll deliver the product to you. We'll ensure that you're satisfied with the final result and that all knowledge is transferred to the appropriate internal team. We will work with you to ensure that the transition is as smooth as possible.

In summary, our intake process is designed to be easy to understand and broken down into clear phases. We work closely with our clients to ensure that we fully understand their needs and can deliver a solution that meets their goals. From scoping out your needs to delivering the final product, we are committed to providing a high-quality service and open communication throughout the project.
Methodologies
Agile Software Development, Lean Development (LD), Scrum, Systems Development Life Cycle (SDLC)
Contact details
T.J. Foley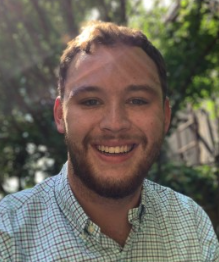 5155374078
Request a call
Ideal clients
At Two Lights, we cater to startups and small to medium size enterprises in the United States and Europe who are looking for a cost-effective solution to their software development needs. We understand that finding the right development talent can be a challenge, especially for those with limited budgets. That's why we offer affordable rates that are 70% lower than U.S.-based developers and around 20% lower than offshore talent.

Our ideal clients are those who value collaboration, efficiency, and quality in their software development projects. We work closely with our clients to understand their needs and connect them with our highly skilled developers who specialize in a variety of programming languages, including JavaScript, C+, C#, Angular, AWS, Java, React, Python, .NET, SQL, and more.

While our ideal annual contract is typically valued at $150,000/ €135,000 and above, we are flexible and can work on smaller contracts on a case-by-case basis. Our goal is to provide top-notch services that exceed our clients' expectations and help them achieve their business objectives.

If you're a startup or small to medium size enterprise looking for a cost-effective solution to your software development needs, we encourage you to reach out to us. We'd be happy to discuss your project with you and provide you with more information about our services. At Two Lights, we are committed to helping our clients bring their software ideas to life and achieve success.