Languages
Angular, Drupal, Java, Javascript, Node.js, Python, SQL
SV IT Global Solutions
Verified
Custom software, Design, Staff augmentation
India (Bengaluru)
"SV IT Global Solution offers Cloud Data solution and Integration services to help organisations to migrate their data warehouse/data application to the Cloud environment to leverage the advantages of cloud like scalability and reduction in operating cost, among others as part of their application modernisation and digital transformation journey . We provide end-to-end services starting from defining architecture, migration strategy, development, and support for data and analytics & digital transformation projects. With the help of a highly skilled and dedicated team, we add value in each step of your business process.

SV IT Global Solutions provides Application Development, Application Support and Staff Augmentation services to the client."
Average Project Size
€ 20000,-
Remote Collaboration Possible?
Yes
Development process
"1. Initiation Phase
In this phase we would like to understand the client roadmap, business requirements and technology stack involved. Clarify any queries with client after going through the requirement so that we can provide estimate and understand scope of work.

2. Solution Phase
Share estimation and agree on scope of work for the implementation and glean related business requirements by working with Client partners. Come up with high level timeline, pricing information and a solution architecture if required to meet the client requirement. Call out the risk and dependencies for the project execution.

3. Mobilisation
Mobilise robust and agile team based on the skill required to realise the solution. Most importantly, We provide flexible staffing solution depending on the client budget and project plan.

4. Development Phase
We follow agile development methodologies and keep client in loop all the time so that there are no surprises by managing risks appropriately.

As part of the development phase our team will execute unit test, integration testing, performance testing and also enables the appropriate client teams for regression testing.

5. Application support
Once the application is deployed in production we as fix production defect if any as part of post production warranty (hyper care). The duration of warranty period would be as per terms in the SOW agreement with the client partners. Once the hyper care period is complete will hand over to the appropriate Site Reliability Engineering Teams."
Methodologies
Agile Software Development, Scrum, Systems Development Life Cycle (SDLC), Waterfall
Contact details
Mahesh Chandra Mysore Shivashankar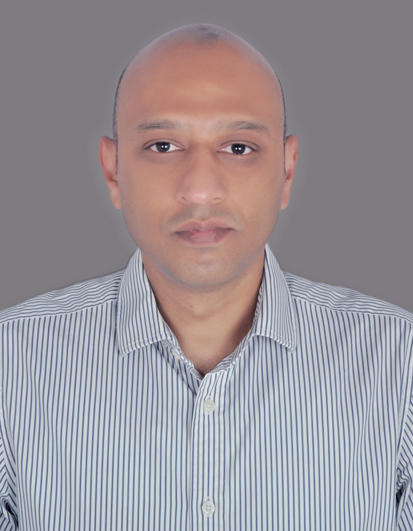 +919980063147
Request a call
Ideal clients
"Our ideal clients will be the one who want us as a long term trusted partner in delivering data and analytics solutions as part of their digital transformation journey. We will work with client data teams to proactively address the need for right data and analytics for the right stakeholders at the right time.

Help start-ups, small and mid-sized businesses unlock their full potential of their data assets and enable them to take data-driven decision for business growth.

We provide application development services and work as client extended team by providing staff augmentation services."