Languages
CSS, HTML, Laravel, PHP, Python, React, Symfony, Wordpress
Skillwork Software and Consulting
Verified
Custom software, Mobile app, Staff augmentation, Website
United Kingdom (London)
"We are a diverse group of techies, entrepreneurs, and business specialists, on a mission to unlock growth for start-ups and innovative SMEs. Currently, we are members of Level39, a prominent tech hub for innovation in the world.

With our unique approach tailored to exciting but risky projects, we excel in building digital MVPs and fully-fledged solutions. Unlike your average tech team, we work with passion and excitement and are not afraid to improve your vision of the product. We love working with founders and the founders love to work with us.

Our company culture is the secret to all of this. We base our company's success around staff and client happiness. All of our staff have the ability to choose between remote and office-based work, they also have continual professional development, clear promotion scales, paid trainings, mentoring and regular team events. We believe that the only way to succeed is by ensuring our staff are happy and love what they are doing.

We also prioritize establishing long term relations with our clients over one off projects. This is because a relationship takes time to mature and develop. We believe we operate best and provide the most value when we work as part of our clients' teams, with which we offer long term benefits over quick fixes - that's when the real magic happens. "
Average Project Size
€ 35000,-
Remote Collaboration Possible?
Yes
Development process
"Our delivery process is unlike any other, we employ a non-traditional way of working. Traditionally the way of developing new products was top down, leading to the launch of a new product that was not tried and tested in a business setting. Sometimes this process would be successful but more often than not it would lead to an expensive failure.

There are always inherent risks when creating something new. Any project where the outcome has a high degree of uncertainty, is loaded with risks. This is especially true when the underlying concept of a product is highly innovative.

Our take on product development takes this in mind. When it comes to taking on a new project we first aim to understand the value proposition of a project and help validate it. We do this through a number of workshops that are lead by our business development team and our product experts, all of which come from either a startup background or a corporate background. During the workshops, we will help create a product road map and a set of experiments and by the end of it all the outcome is you would have a tried and tested design prototype of your product without even having to pay for a single line of code. We do this because if at any stage of this process we collectively determine that the value proposition is wrong, we are able to pivot quickly.


Once we collectively are confident in the success of a product, the development team supported by a scrum master turns these ideas and designs into a functional product that serves your business needs. We take working in Scrum seriously – which means we develop your app as efficiently as possible. We always keep you in the loop, so you're truly involved in your app's development and fully aware of the progress. Every step of the way, you have direct access to our development team and full support of Scrum Master and/or Product Owner, who ensure that the goals, scope, and the product domain are clear and correctly implemented and the whole project is managed effectively."
Methodologies
Agile Software Development, Rapid Application Development (RAD), Spiral, Waterfall
Contact details
Ali Youssef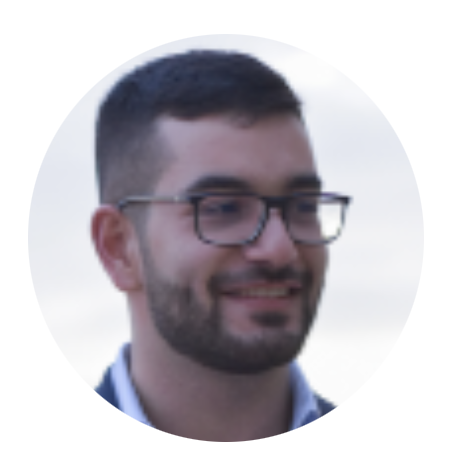 00447789164409
Request a call
Ideal clients
"The startup world is in our blood, and with our years of experience in the innovation and startup sectors, we have perfected helping customers shape their ideas into solid business and delivering the technology behind it.

That is why our ideal clients are individuals and organizations that are looking to make a difference through innovation- no matter the field whilst also closely aligning with our company values. That is why we only take on projects that require a high degree of innovation, thinking out of the box and collaboration because that is where we thrive. "