Languages
Angular, asp.net, C#, CSS, HTML, IONIC, Java, Javascript, Kotlin, Node.js, React, Spring, SQL, Typescript
Custom software
Serbia (Novi Sad)
"Founded by Serbian and Dutch partners, NovaLite offers a broad selection of IT services following modern business principles for a wide variety of international customers.

NovaLite is a software development company providing web, desktop, and mobile application development services as well as QA and Scrum Master expertise.

Our experienced teams make cooperation with clients more flexible and efficient. As a result, projects are done with broad knowledge of both mature and cutting-edge technologies, thoroughly tested, and delivered on time as simple solutions that are easy to maintain. Our clients can control the project implementation at any stage during the entire software development cycle.

NovaLite can deliver the following benefits to you:

* increased productivity,
* cost reduction,
* faster development time,
* saving resources and manpower.

You can reach us via email: office@novalite.rs"
Average Project Size
€ 412000,-
Remote Collaboration Possible?
Yes
Development process
"Here's an overview of the intake process at NovaLite:

1. Initial Contact and Scoping: The process begins when a potential client reaches out to us with their software development needs. We focus on understanding the client's business domain and the scope of the project. We aim to gather as much information as possible to assess the project's complexity and requirements.

2. Proposal Development: Once we have gathered all the information about the client's needs, our team works on a detailed project proposal. This proposal outlines the project's objectives, scope, timeline, and financial framework, i.e. budget estimates.

3. Contract signing: After the proposal is reviewed and approved by the client we sign the contract.

4. A kick-off meeting: A live kick-off meeting is always strongly suggested. We think that gathering the team in person is beneficial for aligning expectations, clarifying project details and starting off on the right foot.

5. Scrum Implementation: Whenever possible, we implement agile methodology. The Scrum framework is usually used by our team to manage and execute the project.

Throughout the intake process, our primary goal is to build a strong and collaborative partnership with our clients. We believe in open communication, continuous improvement, and a client-centric approach in order to deliver the best quality solutions."
Methodologies
Agile Software Development, Scrum
Contact details
Dragana Donevski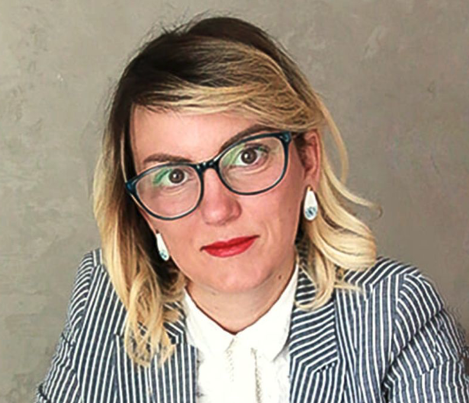 +381216616432
Request a call
Ideal clients
"At NovaLite, our ideal clients are forward-thinking businesses and organizations that seek innovative solutions to their web development needs. With a track record of over 70 successfully completed projects spanning various domains, including medical, veterinary, tax and finance, logistics and transport, traffic signalization, ambulance software, e-learning platforms, and an extensive online platform for creating, harvesting and publishing legislative content, we successfully provided services for a diverse clientele worldwide.

Our ideal clients would recognize our cohesive team, characterized by wit, companionship, dedication, and effective team collaboration within a familiar and supportive atmosphere. We are looking for a creative client with the mission to leverage our talented colleagues' prowess who encompass a range of expertise, such as Full-stack, UX-UI and DevOps developers, Big data experts, QA engineers, Requirement analysts and Scrum masters that proved crucial to our clients in delicate situations.

Also, we would dearly appreciate it if the client prioritized building long-term relationships that foster mutual business growth through our committed support and nurturing of their development endeavors. We have already tried this recipe and it is still working for some business relationships lasting more than 12 years."