Design
Ukraine (L'viv)
"Excited is a product design agency.
We design digital products and experiences for companies and startups worldwide.
SaaS, Mobile, Web"
Average Project Size
€ 10000,-
Remote Collaboration Possible?
Yes
Development process
"Research
Every project starts with research. Based on a project's needs, we combine different methods such as user interviews, competition analysis, desk research, and market overview. This way, we gain insights about business' and users' needs.

User flows
With all insights from research, we create detailed user flows that show step-by-step how users will use every task and feature. It gives us the power of fast iterations and a clear product picture from a bird-eye view.

Product concept
To form a product look and feel, we create a product concept. We iterate on the essential part of a product to agree on UX strategy, visual design, layout, and general look and feel.

Complete design and prototype
After we agree on a product concept, we design all functionality that we previously identified with user flows while creating a fully functional prototype that feels and acts as a final product.

Design system
Our team creates a robust and scalable design system that is the back and bones of the entire product throughout the project. It gives product consistency, speeds up the development process, and makes a scale predictable and straightforward.

Validation and testing
Testing prototypes with people and gathering feedback on the early stages of product development helps us design products that people want and love. Based on project needs, we use one or combine them – moderated or unmoderated usability testing, AB testing, field study."
Methodologies
Agile Software Development, Feature Driven Development (FDD), Lean Development (LD), Scrum
Contact details
Oleksandr Perelotov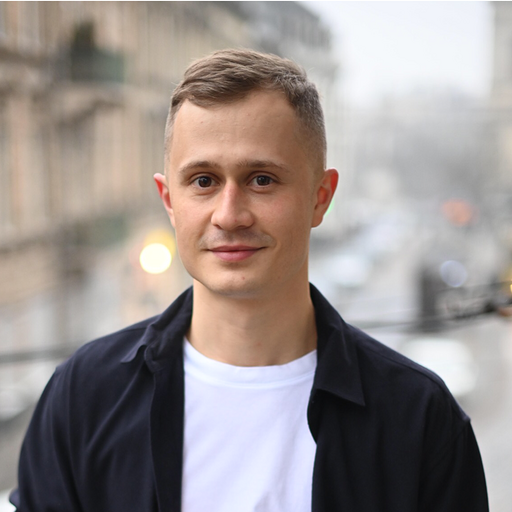 +380930339573
Request a call
Ideal clients
We work with startups and established companies worldwide. If you are developing a new product or looking to improve existing – you are our ideal client.