Languages
.Net, Ajax, Android, Angular, C#, C/C++, CSS, HTML, iOS, Java, Javascript, PHP, Python, React, Spring, SQL, Wordpress
Custom software, Mobile app, Website
Portugal (Faro)
We are digital growth partners, an elite team of 80 engineers and marketers that have built hundreds of products since 2009, with a global reach of over 82 Million monthly users.

Dengun was founded in 2009 and now has offices in Portugal, U.S. and Asia, working with clients and partners from diverse industries from Silicon Valley to Macau. We have a worldwide decentralized team of 70 experts in the following areas: software engineering (Web, DevOps and Mobile), UI & UX Design and Digital Marketing.
Average Project Size
€ 85000,-
Projects completed
500-999
Remote Collaboration Possible?
Yes
Development process
Briefing / Analysis: Detailed analysis of the project to identify the overall requirements of the client.

Proposal: Our sales team will send our proposal to the client for analysing.

Kickoff meeting: After the approval of the project will be a meeting with the team will be involved with the project. This step is necessary to make adjustments and ensure the project deliver properly at the end.

Design: Once the analysis is complete, the step of designing takes over, which is building the architecture of the project. These steps remove possible flaws by setting a standard and attempting to stick to it.

Development: Expert software developers start the actual project development process. The required components and functionalities of the project are created in this very stage.

Testing: The testing stage assesses the software for errors and documents bugs if there are any.

Implementation: This stage is crucial for running the development software assessed by the project team. This is to ensure the complete level of customer satisfaction.

Maintenance: Once the project passes through all the stages without any issues, a maintenance process is followed wherein it will be maintained and upgrade from to time to adapt to changes.
Methodologies
Agile Software Development, Scrum, Waterfall
Contact details
Bruno Lima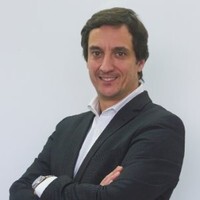 +351 910 612 901
Request a call
Ideal clients
We are a fast-paced and experienced digital Growth Partner, helping ambitious teams shape unique ideas into unforgettable products. We have been working together with companies and entrepreneurs, helping them to build innovative software solutions and turning these into global products.

A good example is Triller...

Dengun's team helped resolve Triller's technical challenges and months later, it became the world's most downloaded app in 85 countries, as well as TikTok's main rival.

Dengun was hired to work on Triller's development in early 2018, with a view to increasing the Application's growth & scalability capacity. Since then, Triller has gone from strength to strength, taking its number of users from 10 million to the 65 million users it has today. In effect, Dengun helped Triller become a stable and scalable app, without breaking the bank.

We developed a whole new server infrastructure and the work of the Algarvian company has been recognised, having been responsible for managing the project internationally, with a team of 30 people.
Also, we are proud that on the application's website, Faro was highlighted as one of Triller's international delegations, alongside Los Angeles, San Francisco, New York and Paris.

The partnership between Dengun and Triller continued until March this year when the application received an investment of 100 million US Dollars. The company helped Triller restructure the server infrastructure and, with this, allowed the number of users supported simultaneously to increase until they received this funding.

Triller is an application for iOS and Android that allows the creation of short videos and is currently the main "rival" of the TikTok app.
In recent weeks, Triller has managed to reach the top spot in the most downloaded applications in 85 countries.