Languages
Ajax, Android, Angular, C/C++, CSS, HTML, iOS, Java, Javascript, JSON, Kotlin, Node.js, Python, React, Solidity, SQL, Swift, Typescript, Vue.js
Custom software, Design, Mobile app, Staff augmentation, Website
United States (Wilmington)
I am thrilled to introduce you to Codseg - a leading software development company dedicated to crafting customized solutions for startup ventures, thriving enterprises, and well-established organizations. With years of experience and expertise in harnessing advanced technologies, our talented team at Codseg keenly listens to your requirements and collaborates closely with you to deliver exceptional results that support your goals and fuel your success. From streamlining processes and improving operational efficiencies to gaining a competitive advantage in your market, our versatile and agile approach ensures that your tailor-made software solution truly reflects your unique needs and aspirations. As your trusted partner, we prioritize transparency, integrity, and superior customer satisfaction to continue shaping the future of your business with innovation and excellence. What specific software needs do you want to discuss today?
Average Project Size
€ 60000,-
Remote Collaboration Possible?
Yes
Development process
"Our Craftsmanship: The Codseg Intake and Development Process

At Codseg, we don't just build digital products; we craft digital experiences that leave a lasting impression. Our intake and development process is the foundation upon which we turn your ideas into innovative, tailor-made solutions. Let's take you on a journey through our meticulous process.

Step 1: The Discovery Phase
The journey begins with a conversation. We listen intently as you share your vision, goals, and challenges. Whether you're a startup with a groundbreaking idea or an enterprise seeking to optimize operations, we uncover the core of your needs. During this phase, we engage in brainstorming sessions and feasibility studies, aligning your objectives with technological possibilities.

Step 2: Conceptualisation and Planning
Once we've gained a comprehensive understanding of your vision, we enter the conceptualization and planning stage. Our team of experts works closely with you to outline project scope, define key milestones, and set realistic timelines. We create a blueprint for your digital solution, detailing the architecture, functionalities, and user experience.

Step 3: Design and User Experience
Our designers work their magic to create a visual identity that captures the essence of your brand and resonates with your target audience. We believe in the power of aesthetics and usability. Your digital product isn't just about functionality; it's about creating an intuitive, delightful user experience.

Step 4: Development and Coding
With the design in place, our skilled developers step in to bring your vision to life. Using cutting-edge technologies and coding best practices, they craft a robust and scalable solution. We provide regular updates, ensuring transparency and collaboration throughout the development process.

Step 5: Quality Assurance
Quality is non-negotiable at Codseg. Our QA team rigorously tests every aspect of your digital product, from functionality to security, ensuring that it meets the highest standards. We leave no room for glitches or vulnerabilities, delivering a product that is reliable and flawless.

Step 6: Deployment and Launch
Once your digital masterpiece is ready, we guide you through the deployment process. We ensure a seamless transition from development to the live environment, making sure everything works as intended. Your success is our success, and we stand by you as you launch your product to the world.

Step 7: Post-Launch Support
Our commitment doesn't end with the launch. We provide ongoing support, monitoring, and maintenance to ensure your digital product continues to shine. We're here to address any issues, implement updates, and adapt to evolving needs.

Step 8: Scaling and Growth
As your business grows, your digital solution should grow with it. We help you scale and expand your product, adding new features and capabilities to stay ahead of the competition. We're your long-term partner in innovation.

Step 9: Feedback and Iteration
We value your feedback immensely. It's not just about building a product; it's about continuously improving it. We encourage open communication and welcome your insights to make iterative enhancements.

At Codseg, our intake and development process is a symphony of collaboration, creativity, and craftsmanship. It's a journey that transforms your ideas into digital realities, and we're honored to be your guides on this path. Whether you're a startup with a vision or an enterprise seeking innovation, Codseg is here to turn your dreams into digital brilliance. Welcome to the future of technology, meticulously crafted by Codseg."
Methodologies
Agile Software Development, Feature Driven Development (FDD), Lean Development (LD), Waterfall
Contact details
Ashwin Thinnappan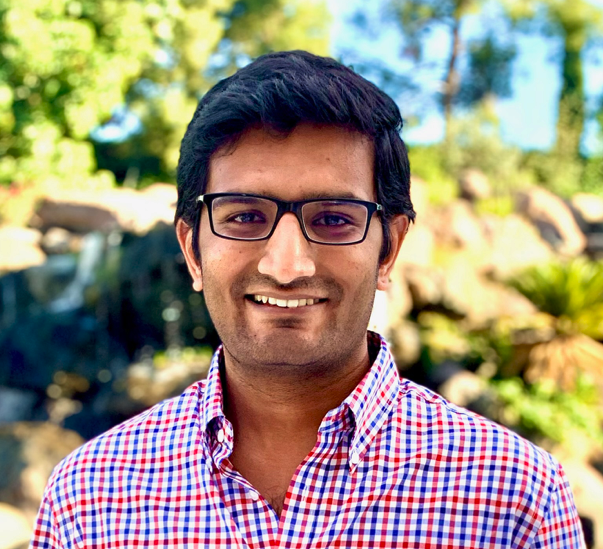 +1(302) 208 6127
Request a call
Ideal clients
"Once upon a digital horizon, in the vibrant landscape of the tech industry, there was a company called Codseg. Codseg was not just any software development firm; it was a beacon of innovation, a custodian of creativity, and a trusted partner for those seeking tailored technological solutions.

In the heart of their mission, Codseg had a vision - a vision to craft software that wasn't just functional but exquisite in its design and unmatched in its performance. They believed that every business, regardless of its size, deserved a bespoke digital solution that could propel them to new heights.

Codseg's ideal clients were like stars in the night sky, each one unique and shining in its own way. Their ideal clients were the startups, the dreamers, and the visionaries who dared to imagine a world where technology could transform their ideas into reality. These were the entrepreneurs who saw challenges as opportunities and were ready to embrace the digital future.

Enterprises seeking to harness the power of innovation and customization were Codseg's most cherished clients. They recognized that off-the-shelf solutions couldn't capture the essence of their business, and they yearned for a partner who could craft a digital masterpiece that aligned seamlessly with their goals.

Codseg was more than just a software development company; it was a trusted ally on the journey towards success. They understood that their clients' dreams were as unique as their fingerprints, and so were their software needs. With Codseg, every project was a masterpiece, a symphony of code and creativity, tailored to perfection.

In the world of technology, where possibilities were limitless, Codseg stood as a beacon of hope, ready to transform the aspirations of startups and enterprises into dazzling digital realities. They welcomed those who believed in the power of customized software, and together, they embarked on a journey to redefine the future.

At Codseg, the ideal client was not just a customer; they were a co-creator of digital dreams, a partner in innovation, and a companion on the road to success. If you dared to dream, if you aspired to innovate, and if you desired software that was as unique as your vision, then Codseg was the place where your story began."