Languages
Android, Angular, iOS, Java, Kotlin, Node.js, Objective C, PHP, Python, React, React Native, Ruby on Rails, Swift
Mobile app, Staff augmentation, Website
Uruguay (Montevideo)
Combining innovation with seamless functionality, we have rapidly risen to the forefront of the mobile and web development industry, becoming one of the best-known companies in the sector.

We have helped nearly 200 US-based startups and enterprises design and develop their digital products, bringing to the table not only our technical knowledge, but also our skills in usability, growth hacking, engagement, and monetization.

Our team of software developers and designers have been carefully selected for their exceptional talent and dedication. As a top company, our team prides itself on providing cutting-edge applications using the latest developments in the field for a unique user experience.
Average Project Size
€ 50000,-
Projects completed
100-499
Remote Collaboration Possible?
Yes
Development process
We work using Scrum; this means we divide all the work that needs to be done into sprints of weeks. At the beginning of each sprint we have a sprint planning meeting with the client to define what we'll be working on during the following 2 weeks. After we start, we have daily meetings with the client to discuss what we'll be doing on each day. At the end of each sprint, we have a sprint retro meeting to show the outcome of that sprint. The process goes on until the project is completed. Each project has a PM assigned to it - in the case of staff augmentation, we also assign a PM to that developer/designer to monitor his work and to be the main point of contact with the client at all times.
Methodologies
Agile Software Development, Scrum
Contact details
Lucía Facchin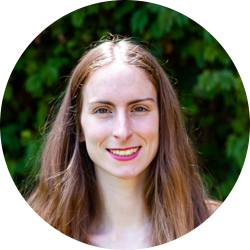 59899957504
Request a call
Ideal clients
If you are a startup company looking to develop your MVP (minimum viable product), you've come to the right place! We have helped over 200 startups take their businesses to the next level with our 13 years of talent and expertise.
If you are an established company with an in-house development team looking to add a couple of expert developers to your team, we can help with that too! Our team of 100+ developers and designers is used to working with external teams for specific periods of time, reporting to your PM, and communicating effectively with the rest of the team.