Languages
Ajax, Android, Angular, CSS, HTML, Java, Javascript, JSON, Laravel, Node.js, PHP, React, Typescript, Wordpress
Buildup Infotech
Verified
Custom software, Design, Mobile app, Staff augmentation, Website
India (Surat)
"We are committed to offering top-notch IT Consulting and Services to companies of all sizes and in all sectors. We work hard to be your go-to partner for all of your IT needs by having a love for technology and a customer-centric mindset.

We are dedicated to assisting our clients in maximizing the use of technology since we believe it to be the key to growth and success in the digital age.

Connect with us on LinkedIn to learn more about how our IT consulting and services may help your company succeed in the digital economy. Together, let's realize the full potential of technology!

Connect. Adapt, and Succeed. It is Buildup Infotech's job to show the way."
Average Project Size
€ 3000,-
Remote Collaboration Possible?
Yes
Development process
"Our intake and development process at Buildup Infotech is geared to generate customised digital solutions that fit the particular objectives and aspirations of our clients. We take a systematic approach to enable a smooth transition from inspiration to product delivery, all while encouraging collaboration and openness.

Discovery & Consultation: Our journey begins with a thorough consultation during which we listen to our clients' visions, difficulties, and goals. We believe in thoroughly knowing your company.

Strategy & Planning: We develop a strategy plan after the initial consultation. This includes determining the scope of the project, timeframes, and budget considerations. Our expert team creates a road plan for the success of your digital product.

Design & Prototyping: Our innovative designers and UX specialists create user interfaces and interactive prototypes. We solicit feedback from clients and iterate until the design is ideal.

Development & Testing: Our talented development team brings the concept to life by coding and developing the product using cutting-edge technology. Thorough testing delivers a reliable and bug-free product.

Deployment & Support: We install the product, monitor its operation, and offer ongoing support. We make certain that your digital product is scalable and responsive to future requirements.

Feedback & Iteration: We cherish customer feedback and use it to make essential adjustments even after the product has been released. Our iterative methodology ensures that your digital product is always up to date.

Buildup Infotech is dedicated to providing creative and value-added digital solutions that empower your business. Our customer-focused strategy assures that your project is in capable hands, resulting in a successful and powerful digital output."
Methodologies
Agile Software Development, Scrum
Contact details
Prince Virani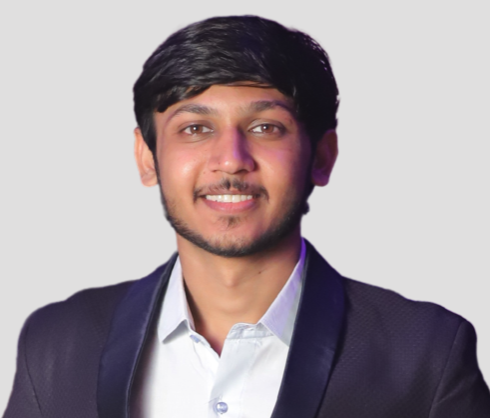 +919825680840
Request a call
Ideal clients
"We flourish at Buildup Infotech with clients that dare to dream. We're here for you whether you're a startup disruptor, a seasoned industry leader, or a nonprofit with a good cause.

Our experience ranges from hospitality to gaming to manufacturing to education technology. We are your partner in digital transformation.

We are dedicated to excellence, honesty, and innovation. Let's go on a creative adventure together to transform your ideas into cutting-edge digital products. We'll work together to create a future in which you thrive in an ever-changing digital landscape."