Languages
.Net, Ajax, Android, Angular, asp.net, C#, CSS, Flask, Flutter, HTML, iOS, Java, Javascript, JSON, Kotlin, Laravel, Node.js, Objective C, PHP, Python, React, React Native, Spring, SQL, Swift, Symfony, Typescript, Vue.js, Xamarin
Custom software, Design, Mobile app, Staff augmentation, Website
Poland (Gliwice)
We are Boldare, an agile-powered company with 16 years of experience in software development based on scrum. We have built over 270 digital products for partners around the globe. We can help you with solving your business problems by creating bespoke software (prototypes, MVPs, etc.) and by supporting your software development at every stage of its maturity and scope. Our digital applications are equipped with user-centered, award-winning UX designs focused on solving your customers' needs. We help to improve business processes and often guide partners in their digital transformation efforts.

We will listen, advise and guide you regardless of the stage your product is at. We not only provide our partners with skilled development teams, we also support their business development if needed. We look for complementary solutions rather than specific technological frameworks.

Boldare is based in Gliwice, Poland, just a few hours' car ride from Berlin with convenient airport connections in Warsaw, Wroclaw, Katowice or Cracow. We are 170 people strong, specializing in software development, UX and UI design, scrum and business development. We work with clients in Western and North Europe, the UK, North America, Middle East, South East Asia, and Australia.
Average Project Size
€ 50000,-
Projects completed
100-499
Remote Collaboration Possible?
Yes
Development process
We start every collaboration with workshops that are tailored to the business problem you aim to solve with your application. It's the first time that the product owner or other stakeholders can meet with the dedicated scrum team and work together to find the best possible solution. We provide on-site and online workshops, depending on which is most convenient for you.

We work without project managers on our side, meaning you will always have direct contact with the whole team. No need to wait for an account manager to find time to answer or report back,you can simply ask a question on Slack to get the answer from the person who is best-equipped to reply on that particular matter. Thanks to our practice of radical transparency, you will have access to all communication channels, tools and resources. Our project communication is open to everyone involved in the process, at every stage.

We are agile and scrum practitioners. We focus on delivering working software, are open to collaboration with your team, and are ready to pivot if needed. Our scrum teams plan work in sprints so you can get a working product increment every week or two. This gives you a chance to see results faster and implement any necessary changes to the initial idea in a hassle-free manner.

Our services are free of vendor lock-in: you own the code from the very first line written, and we are happy to share our knowledge with your team. At Boldare, we don't force partners to rely on expensive maintenance support after the product's release. We are happy to equip you with all the know-how you will need to successfully benefit from the software we create for you.
Methodologies
Agile Software Development, Dynamic Systems Development Model (DSDM) , Extreme Programming (XP), Lean Development (LD), Rapid Application Development (RAD), Scrum
Contact details
Adam Surdy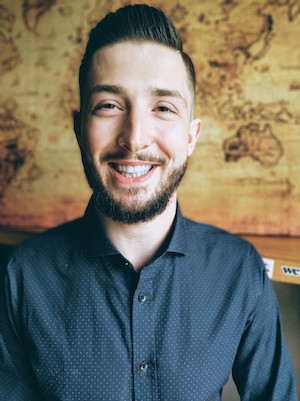 +48607302610
Request a call
Ideal clients
We are always looking forward to collaborating with companies that understand the benefits of agile methodologies, or are eager to master them through working with us. We love to work with people who are open-minded, are happy to learn new things and understand the value of testing. A data-focused mindset is a must-have if you want to build future-proof and economically efficient digital products.

Does any of that sound familiar to you? Then let us know how we can help you!