Languages
Ajax, Android, Angular, C#, CSS, Drupal, HTML, IONIC, Java, Javascript, JSON, Kotlin, Laravel, Magento, Node.js, Objective C, PHP, Python, React, Spring, SQL, Swift, Symfony, Typescript, Unity3D, Vue.js, Wordpress, Xamarin
Bazaks
Custom software, Design, Mobile app, Staff augmentation, Website
Mauritius (Camp Thorel)
"Bazaks is a software development company with experienced developers committed to assisting start-ups and mounting scale businesses and organisations in staying a step ahead of the curve by building purpose-specific and innovative custom and individualised software as well as applications.
To provide you with cutting-edge and secure technological solutions, we only employ the top 1% of IT professionals.
The company specialises in designing and implementing innovative solutions using Machine Learning, web3, and artificial intelligence AI without forgetting other cutting-edge technologies.
We have built more than 150 software products in our 20+ years of experience, demonstrating our proficiency in the ideation, design, and production of tech products.
To guarantee timely completion and responsiveness for projects, our team of software developers uses a hybrid strategy that combines waterfall and agile Scrum with agile Kanban and in-depth spiral testing.our specialised software solutions are tailored to your unique use case, spending limit, and delivery schedule."
Average Project Size
€ 7000,-
Remote Collaboration Possible?
Yes
Development process
"At Bazaks, our focus is on creating long-lasting relationships with our clients, with a 360 degree expectations, loyalty, and continued service. Our process is simple and truly human which is as follows:
1. We set the standards of what we can do for our clients in our first meeting:
In our first meeting, you will be provided a walkthrough of how your desired product will work. With a detailed, realistic plan in place, we always aim to keep our client's motivation high and measure his success over a timeline.

2. We aim at creating long-lasting connection with our client: At Bazaks, when we are talking to our clients on a personal level, we also include giving them advantages that non-clients cannot reach, such as access to portals, their own profile complete with their specific personalised or tailor-made preferences. We are here for you, ready to listen to you, and guide you towards your success.

3. We always keep on preparing our team: At Bazaks, we always cater a team for our client that can deliver the whole process with their eyes closed. Our strategy is simple, failing to plan is planning to fail. We hence plan and prepare our workforce for every eventuality that will lead to happy clients who can be sure that if they have a question, it will be answered quickly and confidently.

4. We conduct regular ad-hocs check-ins with no toxic and micro-management: At Bazaks, we emphasize on weekly check-in from our client and daily with check-ins with our teams to have an immediate result, solving issues and the background effect of generating our client loyalty so that our clients see the same familiar face who is up-to-date on each customer's specific case.

5. We maintain a Customer Voice Pannel for your feedbacks post deployment and during development: At Bazaks, we combine our client feedback with our own internal analysis to improve our client satisfaction, making sure our team is up-to-date on any changes. Aside from improving our process, we are willing to listen to our clients via reviews and carry out retrospectives which shall help to further deepen the trust between business and client. "
Methodologies
Agile Software Development, Scrum, Spiral, Waterfall
Contact details
Terence Zama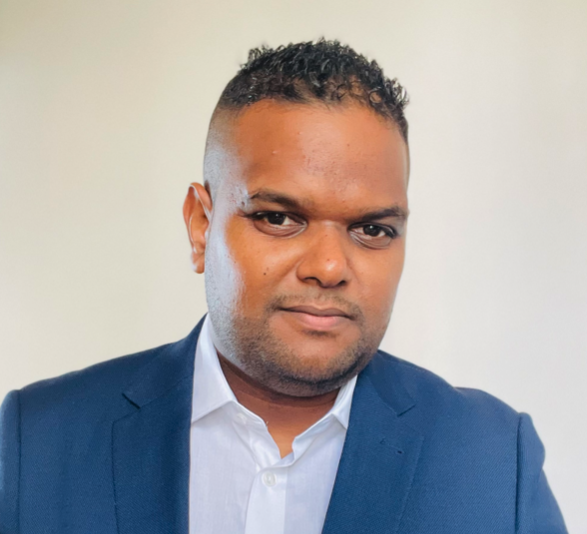 +23057527187
Request a call
Ideal clients
In a world where time and resources are precious commodities, the ability to allocate them strategically is vital. At Bazaks, our soldiers do not cast net into the vast ocean of the internet and software engineering, hoping to capture a handful of valuable leads. Data is our tool and blue-ocean segmentation strategies are our keys. Without a clear understanding of who those leads are, we are sure to essentially leaving your success to chance. By meticulously pinpointing our potential customers, we aim tailoring our strategies, messages, and products to meet their needs directly to enhancing their overall experience with our brand.