Languages
Angular, Python, React, SQL, Typescript
Arima Analytics Private Limited
Verified
Custom software
India (Bengaluru)
"Pisquare is a digitization and data analytics company.

We build web based products for large enterprises, in the areas of customer intelligence, HR , and operations. Our capabilities span web-based application development, data warehousing, data transformation. data modelling, predictive analytics, MLOps, computer vision, OCR, natural language processing, etc.

We work with enterprises to infuse Machine Learning and Artificial Intelligence into their work processes. Our key deliverable is a web based application which comprises data stores, interactive UI's and ML& AI Algorithm engines.

These are solutions which our clients use to answer specific questions, simulate what-if scenarios and get alerts on key thresholds.

In essence, we have been providing end-to-end analytics across Data Management , Algorithm Management to Visual Management, thus providing the last mile insights.We have been building and deploying algorithms in the areas of Supervised , Unsupervised as well as Deep learning models with input sources being Numbers, Text and Images.

Apart from our own platform we also are technology partners with Azure, SAS, and AWS in the area of advanced analytics and leverage their ecosystems as well.

PiSquare takes pride in working with Academia and we have regular sessions with Dr Supreteek Sarkar -He is Rolls-Royce Commonwealth Commerce Professor (information technology) at the McIntire School of Commerce, University of Virginia.

In Customer Intelligence we have built applications in the area of Customer 360 with data warehouse, fraud prediction, focused on gaps in Sales and Marketing across organizations struggling with Customer-Attrition, Churn, ROI, Wallet-share, etc. across Retail, FMCG, and BFSI customers.

In Operations space our platform helps IT / Software Departments collate, analyze and visualize the performance across multiple roles in the organization. It has interactive dashboards with advanced analytics. It forecasts key objectives and helps optimize controllable factors for optimal decision making. Helps solve gaps Project-Mgmt, Defect-mgmt, Stagnant Throughput, and Resource-mgmt

In the people analytics arena, we have a web-based Talent Analytics platform which reveals key insights giving succinct and reliable answers to strategic talent management questions. It offers hindsight on events which have happened and its machine learning core helps give foresight into key talent issues in recruitment, performance, engagement, and retention.

On the NLP front, we have been focused on solutions around meaningful and intelligent extraction around information locked in Images, Data Entry errors, Utility Fraud, etc. The solutions encompass Text Extractor , Resume Parser, Transcript analyser , document validator largely in the Healthcare domain

Our Key USPs have been:

•Design thinking led approach to defining the problem with customer empathy and iteratively building a solution with target personas in mind.
•While our solutions are cloud ready, all our solutions can be deployed on premises inside the firewall of clients
•We work with a wide range of technologies both out-of-box solutions to customizable open source stack which gives the client flexibility of faster time to market and custom solutions
•We work with state of the art deep learning ecosystems to leveraging the latest in the field
"
Average Project Size
€ 75000,-
Remote Collaboration Possible?
Yes
Development process
"We are ""DESIGN LED"" and we use the ""Design Thinking"" way of getting onto the problems to solve.

Our development process starts with a diagnosis phase where we understand the current business process(es) and create a business flow map of the system. This is our EMPATHY phase where meetings and connects with key stakeholders happen. We under the various personas who will use the product and their needs.

We transpose this with the requirements and identify the changes that will be done to the business process while keeping an eye on the flow of the current process. This is converted to a live wireframe which shows the final end product as they will appear to the user including all the workflows. This is the prototyping that we do ensure alignment with all stakeholders needs and expectations. That is to say, we START WITH THE END IN MIND.

Once the wireframe is sketched out, the design phase kicks in which help us design the system to the needs. We create the data model, the system models and the security architecture. This phase help us collaborate and refine the business process and flow including suggest standardization.

The solution is developed in Sprints and delivered as per the release milestones planed. Internally it goes though Unit and System testing before Deployment to UAT testing.

Once the testing (UAT) is done, the final step of the system being transferred onto client usage now happens with appropriate implementation ( On prem/ Cloud - as the case maybe)."
Methodologies
Agile Software Development, Rapid Application Development (RAD), Scrum
Contact details
Chinmay Pradhan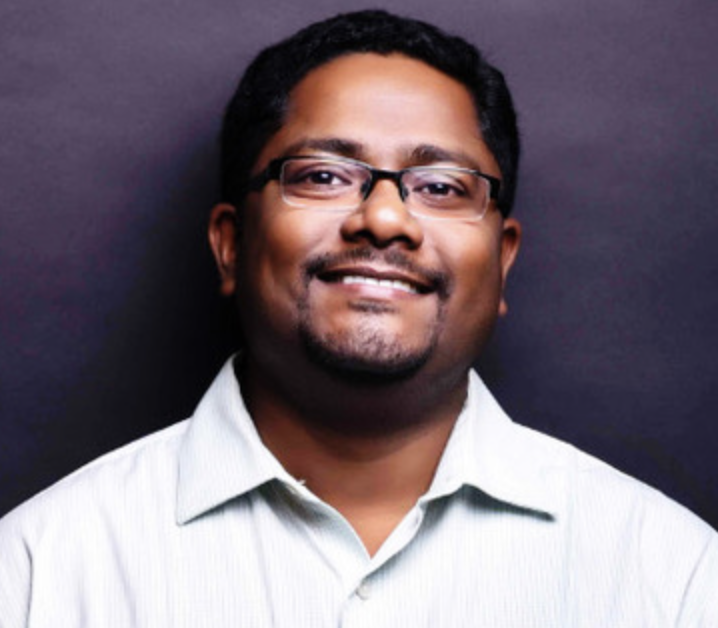 +91-9972333955
Request a call
Ideal clients
Our ideal customers want to optimise their business process with the help of digitization and data backed decision support systems. They understand the importance of data and the need to create future ready solutions. While needs may evolve the start has to be done. They appreciate that digitization & advanced analytics needs involvement from domain users and is a complex change management which is as important as the solution to give business benefits. They are reasonably clear of the business requirements and look for the optimal solution and not the perfect solution.