Languages
Android, Angular, C#, CSS, HTML, iOS, Kotlin, Laravel, Magento, Node.js, Objective C, PHP, React, SQL, Swift
AKS Interactive Solutions Pvt. Ltd.
Verified
Custom software, Design, Mobile app, Staff augmentation, Website
India (New Delhi)
"Established in the year 2009, we are an IT company with 50+ highly trained professionals. We provide our clients state of the art services to startups and SMEs in Asia, US, Australia, Canada and Middle East. Our web and mobile application development technology include Node, PHP (Laravel, Code Igniter), Angular, React JS, Kotlin, Swift, React Native, Magento and Wordpress.

Our aim is to provide realistic goals to our clients and achieve them in promised timelines for guaranteed results and satisfaction.
We are proud to have worked for 300+ clients from 12+ countries and 25+ industries. Our clientele includes multinational brands such as P&G, Exxon Mobil, HP, US Foods, Encardio-rite, Logitech and Indian brands such as Jindal Saw, TVS, Dineout, Jagran, LT Foods, SRM University and many more. "
Average Project Size
€ 10000,-
Projects completed
500-999
Remote Collaboration Possible?
Yes
Development process
"We take approximately 5-6 project at any given time. And our process involves the following:

Step 1: High level requirement gathering
Step 2: High Level Quote
Step 3: Acceptance of Quote
Step 4: Prepare project plan and detailed scope
Step 5: Acceptance of Plan
Step 6: UI/UX designing
Step 7: Acceptance of UI/UX
Step 8: Backend Coding
Step 9: Front end coding and integration
Step 10: Quality Check
Step 11: Acceptance of initial delivery
Step 12: Implement feedback
Step 13: Acceptance of final delivery"
Methodologies
Agile Software Development, Scrum
Contact details
Rohit Ladsaria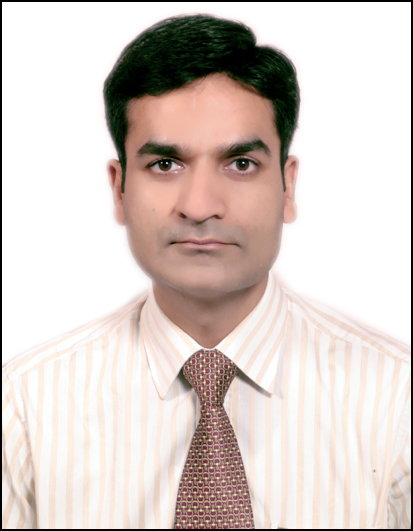 +91 9560068972
Request a call
Ideal clients
We love to code which no client see but are the brains that drive the automation engine of any application. Our UI/UX designer bring the codes to vision streamline each step of the operations which eventually help our small and medium size customers reduce cost and become efficient.