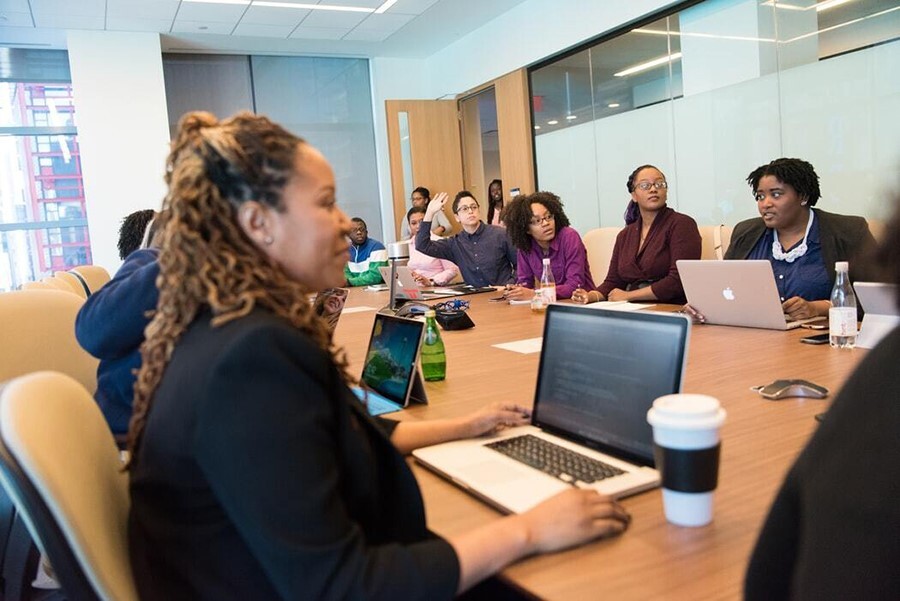 Is it the right time for custom software outsourcing?
Do I need custom software for my business? When is the right time to invest in custom software services?
Life-time questions for entrepreneurs and business leaders.
Today, to have a successful, top-notch business without digital solutions seems a bit skeptical. To meet your business goals and have a strong company basis, customized software is required. It's like the face of your company that distinguishes you from thousands of others. The issue is to find the right timing for custom software.
As the title of this article tells itself, we're going to concentrate on the right timing for software development, as well as give answers to the following questions that I'm sure will cross your mind through the reading.
Why and when should I invest in software development?
Why should I choose to outsource over hiring in-house developers?
Finally, will my investment even be justified?
Before speaking about the right time for new software implementation, let's understand which stages businesses go through. There are 5 stages of business growth during the "business lifecycle". We will go over these 5 stages and understand which phase is ideal for software development implementation.
1. Seed and Development
The Seed and development stage is put in this article for the purpose of awareness. This is the very beginning of the business lifecycle before you even officially establish your startup. At this stage, business owners usually assess and analyze the potential of their startup. So, it's pointless to talk about new software implementation. However, the seed and development stage is still crucial as this is the time to build your foundation and strategies including the right timing for custom software.
2. Startup
Once you figure out what you want and what steps you should take to achieve your goals, you're officially entering into the startup stage of the "business lifecycle". The launching of your startup is very crucial as many believe that mistakes made at this stage prevent the business to meet the 5th stage of the business lifecycle, or drag down to a standstill condition. Flexibility should be your number one priority at this stage, thus a lot of time should be spent on customer feedback and satisfaction rate.
If you're a digital agency it's obvious that your investments in software development should put first-hand. A highly-scalable, user-friendly website or application with convenient and up-to- date functions should be your ticket to success. So, a professional software development team is needed right from the beginning.
If you're an "offline" school, shop, insurance, or finance company (doesn't matter), it's going to be very hard to handle all the business without digital solutions as well. The only difference is the number of resources spent on it. Making sure that the backbones of your business are completelystableandsecure,maybeenoughatthestartupstageof"offlinebusinesses". The most common solutions include:
· Minimum digital appearance (at least an informative website)
A website with at least minimum information (like who you are, what you do, how to get in touch with you). You may say, a social media appearance is enough as well. I will input some basic information about the company and have a digital place where my potential customers will get in touch with me. However, trust issues may arise on a surface here. Let's view this from the customers' perspective. Two companies offering the same services or products, one has a welcoming website with a lot of information and case studies and the other one has only social media appearances. The first one will definitely seem more reliable.
· Control over finances
Finances are probably the most vulnerable part of every business. It's advisable to hold this area under control right from the beginning of your business. You can implement some easy-to- use external software for your employees. Customized financial software will create an online platform with every detail on your expenses, outgoing and ingoing bills, invoices. Investing in finance software decreases the risk of possible losses. We at CodeRiders, have the experience in building financial software solutions as well.
· CRM software
There are a number of open CRM software and seems many companies prefer to save money on using one of them. However, as mentioned earlier customer satisfaction and good reviews are ultimate factors to the further existence of your business. A customized CRM gives a wider picture of the customer experience and satisfaction, has a more thorough analysis on finding the right customers or putting a lot of effort and time on the right leads. Thus, CRM software should be taken more seriously, and the experience shows that successful businesses do.
· E-commerce software
There are many ready-made or easy to build storefronts to start an e-commerce website. However, if you want to get into the business and be serious, having such a website just isn't enough. Problems in procurement processes, their approvals workflow, and limited self-serve
tools make the evolving business less enjoyable and even hinder motivation. Switching to custom software implementation is just a matter of time.
3. Growth and Establishment
If the startup stage is more about investing and adapting your services or products accordingly, the growth and establishment stage is finally accomplishing the reward. At this stage, you should already have dedicated customers and your business should generate a consistent source of income. However, one of the challenging parts of this stage for entrepreneurs is classifying time between a fast-growing new range of demands, managing the increasing level of revenue, nurturing current and potential customers, dealing with the competition, managing workforce, etc.
Business Management Software is a combined solution that helps avoid shortcomings in the fields of finances, customer satisfaction, internal employee interaction, project and asset management, Database software, etc. However, if the company still isn't ready for complex software or considers some specific factors, such as market characteristics and strategy, financial analysis, etc, process optimization software is highly recommended at this stage.
A process optimization software is a great solution for optimizing efficient workflows, managing related sales projects, and sales partners, multi-client capabilities, etc.
4. Enlargement and Augmentation
Businesses that firmly stand on the ground and have stability in every department are broadening their horizons, and meet the enlargement and augmentation stage. If your business is at this stage, you should experience a rapid cash-flow, that will allow looking for expansions. New ideas may come up to your mind or you may simply want to enhance the number of employees and improve the quality of your product or service.
This stage is often associated with the rebirth of your business. Enlargement and augmentation stage is the return to the careful planning of a successful business model. The difference is its foundation. This time new credentials and opportunities come across with the cash-flow, allowing to fulfill the plans that were skipped before because of money shortage or appropriate skills.
Business process automation software is one of the examples. This software changes the company's approach to business. The software itself is compound thus includes a number of smaller systems such as:
BPM (Business Process Management): Allows coordination across all the different tools.
IPA (Intelligent process automation): IPA is the next stage of RPA. It's connected with AI (Artificial intelligence) and Robotics, and besides reiterating human functions and thinking, it constantly learns and improves these processes just like humans improve their skills over time.
5. Coming of Age
Coming of age is the final stage of your business. At this stage, businesses usually reach a higher level of success and it's basically the time to sit back and enjoy your hard work.
After the thorough analysis of the right timing of new software implementation, we come to the conclusion that certain software solutions are needed at each stage of the business lifecycle. Careful business planning for software outsourcing and the right timing for custom software will push the business to its happy 5t stage.
However, here many new software ideas should be implemented to keep up with the business growth and also move towards new, exciting phases. The coming of age stage is a bit dangerous as many companies have a risk to fall apart or continue with more advanced solutions.
Here, a bunch of new software solutions can refresh your business, give tips on new ideas, and make the overall working process fun and enjoyable. Some of likewise software may include:
Innovation software: This software helps businesses get new ideas, evaluate and prioritize innovative, new software implementations during the business lifecycle, collect appropriate information on business improvement.
Various types of education software: Coming of Age stage is a crucial timing for businesses to avoid stagnation thus it's also one of the best times of the business lifecycle for self-growth and advancement of professional skills. This is when various EdTech software solutions are being implemented, such as:
Reference software, that maintains printed reference forms into one place (dictionary, encyclopedia, atlas, thesaurus, etc. This software utilizes and skimps the learning process.
In conclusion, many entrepreneurs think that customized software should not be included among their crucial priorities for success. Many vital software solutions are being skipped at the decisive stages of the business lifecycle. In fact, what it takes is a strong pre-planning and the right timing for software outsourcing to rapidly drive your business to ultimate success with fewer hardships along the way.