Languages
Android, Angular, C/C++, CSS, Drupal, HTML, IONIC, iOS, Java, Javascript, Kotlin, Laravel, Magento, Node.js, Objective C, PHP, Python, React, Ruby on Rails, Solidity, Spring, SQL, Swift, Unity, Unity3D, Vue.js, Wordpress, Xamarin
MobileCoderz Technologies
Design, Mobile app, Website
India (Noida)
"MobileCoderz is a digital transformation company that develops world-class mobile apps and web apps that helps start-ups, enterprises, and agencies to grow their business. After our establishment in 2015, we have worked hard with determination and dedication to become a leading mobile app development company with our client-centric approach to ensure maximum client satisfaction.

We are a Web3.0 ready company with a successful portfolio of over 500 clients from diverse industries. Our company always takes the extra mile of infusing world-class technologies and industry trends to create the most polished and stunning digital experiences. We have highly skilled developers, designers, and project managers to develop iOS apps, android apps, IoT apps, blockchain-powered apps, wearable apps, Android auto apps, CMS, and more.

The digital excellence in creating world-class apps has enabled us to win recognition from top B2B platforms like GoodFirms, Clutch, AppFutura, and more. We take pride in fulfilling the unique individual demands of our clients for custom app development. Over the years, we rendered successful partnerships with global enterprises like Hyundai, P&G, Somany, Flyin, and more. We have gained expertise in some of the most advanced technologies like Blockchain, AI, ML, AR, VR, Data Science, Metaverse, and more.

Our team consists of over 120 geeks with years of experience in providing customized IT solutions. They have extensive experience with the latest and industry-standard technologies such as Swift, React Native, Flutter, Kotlin, Ionic, Xamarin, Angular, and more. We always assign a dedicated team to our clients with highly skilled and certified developers, designers, QA analysts, and project managers that ensure a transparent development process.

Small & medium businesses, enterprises, and agencies trust us for our NDA protected development approach and Agile development process. We have the right talents, modern technology, transparency, and collaborative spirit. Our digital transformation helps businesses to achieve growth, build brand awareness, gain credibility, and improve customer base and loyalty.

This has enabled us to ensure a 97% client retention rate and timely delivery. Our efforts in providing unparalleled customization options often exceeded the expectations of our clients.

These are some of the notable highlights of our mobile app and web app development services:
- We provide NDA protected work for maximum client privacy and data protection.
- MobileCoderz develops world-class Android, iOS, Web, iBeacon, blockchain, and wearable applications.
- MobileCoderz is future-ready with Web3.0 technologies for top-notch application development.
- We develop high-performance, reliable, secure, resilient, and user friendly applications.
- We provide real-time customer supports that works even after the project gets completed.
- We conduct rigorous testing to ensure the final product is bug-free and hassle-free.
- Our client portfolio includes over 500 clients. Some of them are global enterprises.
- We always ensure timely delivery and cost-effective solutions.
- Our application development services are ideal for startups, enterprises, and agencies.
- We only use the latest cutting-edge tools and technologies for developing mobile applications.
- We have received top recognitions on leading B2D platforms like Clutch.
- We have been developing applications for multiple business domains.
"
Average Project Size
€ 19000,-
Projects completed
500-999
Remote Collaboration Possible?
Yes
Development process
"1. Conceptualization
- Building a Strategy for the App
We start by thinking about the development strategy to transform an idea into a fully-functional mobile app. Our experts help clients to think from a marketing perspective to learn who will be the actual users of the app. We also help them in competitor analysis for effective development.

After defining the strategy, we start to create the development roadmap with dates and all requirements to track individual milestones of the development process.

2. Design
- The Information Architecture
We start the designing process by defining the information to be shown on the final application. This information helps our clients to understand the navigational journey of their users and lower the learning curve to use their app. The engineers at MobileCoderz help clients to draw workflow diagrams to make it possible to understand the interactions with the app.

- Wireframing
The best designers then provide digital diagrams (wireframes) to give a fair idea about the visual representation of the app to the clients. In this way, the clients are able to review the final design before finalizing it for development.

- Using Style Guides
The top designers adhere to the style guides for different platforms to smoothen the designing and development process. Using these guides drastically improves the productivity and efficiency of the app.

- Mockups & Prototypes
We provide a dynamic edition of the final user experience by developing mockups & prototypes. This helps the client learn about the UI/UX of the final product.

3. Development
The development process consists of three main stages: backend development, API(s) integration, and front end development.

We start the development process by working on the backend, which is responsible for storing, securing, and processing data. Then, we integrate the required API(s) into the app. These API(s) are usually connected to a server, facilitated by Microsoft, Google, and Amazon. We also provide the ability to develop custom APIs from scratch for our clients. Lastly, we work on the front-end part to create the most interactive user experience for the users.


4. Review & Testing
After completing the development process, we deploy the most rigorous test cases to test the app for potential bugs, glitches, lags, or errors. Our QA analysts use both manual and automated testing methods to reduce the potential flaws in the app. We follow testing procedures such as user experience testing, functional testing, performance testing, security testing, device and platform testing, recovery testing, and beta testing.

5. Launch
MobileCoderz provides full support to its team to deploy the developed app on both Google Play Store and Apple App Store with ease. We maintain a strict checklist while developing the mobile app. This ensures guaranteed clearance in the stores.

6. Maintenance
We provide 6 months of free maintenance support after deploying your app. This gives immense help to our clients in the post-deployment phase to adapt to the feedback.

"
Methodologies
Agile Software Development, Rapid Application Development (RAD), Scrum
Contact details
Pranay Agrawal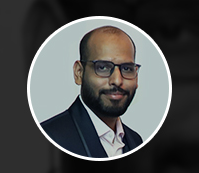 17759648058
Request a call
Ideal clients
"Over the years, we have been fulfilling the unique mobile app development needs of start-ups, enterprises, and agencies. Our developers, designers, and project managers always take extra measures to fulfill the individual needs of our clients to help them achieve their business goals. Only this has made us capable of completing over 500 unique projects for mobile app development and web development.

We have been building custom mobile app solutions for FinTech, healthcare, lifestyle, business, entertainment, logistics, e-commerce, and travel & tourism industries. However, we have never limited our capabilities to a single or few industries. We love to solve complex mobile app development challenges even in some of the most unique business niches. This has made us a leading mobile app development company especially when it comes to custom mobile app development.

We had also started working with future-ready technologies like Blockchain, AI, VR, AR, IoT, and Data Science to provide some of the most innovative solutions to our clients. Small & medium businesses, global enterprises, and agencies show their trust in our high-quality mobile app and web app development services. We love to help businesses who want to embrace the power of digital transformation with incredible mobile apps or web apps. Our mobile app development company has helped international clients from USA, UAE, UK, Australia, Europe, and other regions to develop world-class mobile app solutions with ease. The international clientele has also shared incredible reviews praising our professionalism and development capabilities on top B2B platforms like Clutch, GoodFirms, etc. The years of reputation are built by serving our clients with tremendous value, transparency, and holistic mobile app solutions. We create a transparent communication bridge between our clients and developers for effective mobile app development.
"