Languages
Ajax, Android, Angular, asp.net, C#, C/C++, CSS, Drupal, HTML, IONIC, iOS, Java, Javascript, JSON, Kotlin, Laravel, Magento, Node.js, Objective C, PHP, Python, React, Ruby on Rails, Spring, Swift, Typescript, Vue.js, Wordpress, Zend
AlignMinds Technologies
Verified
Custom software, Design, Mobile app, Staff augmentation, Website
India (Kochi)
"AlignMinds: Forging a Path of Innovation in Technology

In the ever-evolving landscape of technology, AlignMinds stands as an exemplar of innovation and expertise. This award-winning technology consulting powerhouse has carved a niche for itself by harnessing the transformative potential of cutting-edge AI and emerging technologies. With a remarkable journey spanning over a decade, AlignMinds has become a trusted partner for businesses and entrepreneurs alike, setting new industry standards with its remarkable expertise and unwavering commitment.

Pioneering Excellence

AlignMinds' journey began in 2009, and since then, it has left an indelible mark on the technology landscape. The firm has made significant strides in pioneering product engineering, particularly in the realms of mobility and cloud platforms. These groundbreaking endeavors have not only propelled AlignMinds to the forefront of technological advancement but have also captivated clients across five continents.

A Legacy of Success

AlignMinds' track record is a testament to its prowess. With a rich portfolio of digital product engineering services, the company has spearheaded success stories that transcend industry boundaries. These services encompass every facet of digital product development, including strategy, design, and web and mobile app development. Additionally, AlignMinds has demonstrated unparalleled proficiency in Cloud and DevOps, further solidifying its position as a technological trailblazer.

A Global Impact

AlignMinds' global footprint extends across diverse industries, including retail, media, insurance, hospitality, government, and agritech. The firm's innovative solutions have not only met but have consistently exceeded the unique challenges presented by these sectors. Through its relentless pursuit of excellence, AlignMinds has contributed to the digital transformation of businesses worldwide.

International Accolades and Trust

AlignMinds' commitment to excellence has not gone unnoticed. The firm has garnered international accolades and earned a stellar reputation as the preferred technology development partner. This recognition is a testament to AlignMinds' unwavering dedication to its clients and its ability to redefine the boundaries of digital transformation.

In conclusion, AlignMinds has emerged as a true industry leader, redefining the possibilities of digital transformation. With fourteen years of experience, a global presence, and a commitment to innovation, AlignMinds continues to be a driving force in the ever-evolving world of technology. This is a company that not only embraces change but thrives on it, and it stands ready to embark on the next chapter of technological innovation with its partners and clients."
Average Project Size
€ 50000,-
Projects completed
500-999
Remote Collaboration Possible?
Yes
Development process
"Our Path to Digital Innovation: Crafting Your Vision into Reality

At AlignMinds, we understand that the journey to creating a digital product is as crucial as the destination itself. Our meticulously crafted intake and development process is designed to transform your vision into a tangible, cutting-edge digital reality. Here's a glimpse into the steps we take with our clients to pave the way for digital innovation.

Step 1: Discovery and Ideation

Our journey begins with you. We embark on a collaborative exploration of your idea, your goals, and your unique requirements. This phase is about understanding your vision, your target audience, and the market landscape. We ask questions, we listen, and we ideate together to ensure that we are aligned with your objectives.

Step 2: Strategy and Planning

With a clear understanding of your vision, we chart the course ahead. Our team of experts formulates a strategic roadmap tailored to your project's needs. This includes defining project scope, timelines, and resource allocation. Our goal is to ensure that your project is set up for success from the very beginning.

Step 3: Design and Prototyping

Now, it's time to breathe life into your concept. Our design team crafts visually engaging and user-centric designs, keeping your brand identity at the forefront. We create prototypes and wireframes to give you a tangible preview of the final product, allowing for refinements based on your feedback.

Step 4: Development and Engineering

With the design in place, our development experts swing into action. They meticulously code, test, and iterate to build a robust and functional digital product. We follow industry best practices, leveraging the latest technologies, and ensuring scalability and security at every step.

Step 5: Quality Assurance

Quality is non-negotiable. Our dedicated quality assurance team conducts rigorous testing to ensure that every feature functions seamlessly, and the user experience is nothing short of exceptional. We leave no room for compromise when it comes to your product's performance and reliability.

Step 6: Deployment and Launch

It's time to unveil your digital masterpiece to the world. Our deployment team handles the intricacies of launching your product, ensuring a smooth transition from development to the live environment. We monitor performance, address any issues promptly, and provide ongoing support to ensure a seamless launch.

Step 7: Post-Launch Support and Maintenance

Our commitment to your success doesn't end at launch. We offer comprehensive post-launch support and maintenance services, ensuring that your digital product continues to evolve, adapt, and thrive. From updates and enhancements to troubleshooting, we've got you covered.

Step 8: Continuous Improvement

In the world of technology, standing still is not an option. We believe in continuous improvement and evolution. We work with you to gather user feedback, analyze data, and identify opportunities for enhancement. Your digital product grows with your business and user needs.

Step 9: Partnership for Success

Throughout this journey, we don't just view you as a client; we consider you a partner. Your success is our success. We prioritize open communication, transparency, and collaboration at every step. Together, we craft a digital product that not only meets but exceeds your expectations.

In conclusion, AlignMinds' intake and development process is a well-orchestrated symphony of creativity, strategy, and technology. It's a journey of collaboration, innovation, and dedication to transforming your vision into a digital reality that sets new industry standards. With AlignMinds, you're not just getting a service; you're embarking on a transformative partnership for digital excellence. Welcome to the future of digital innovation, where the possibilities are limitless."
Methodologies
Agile Software Development, Feature Driven Development (FDD), Lean Development (LD), Scrum, Waterfall
Contact details
Devanarayanan Gopakumaran Nair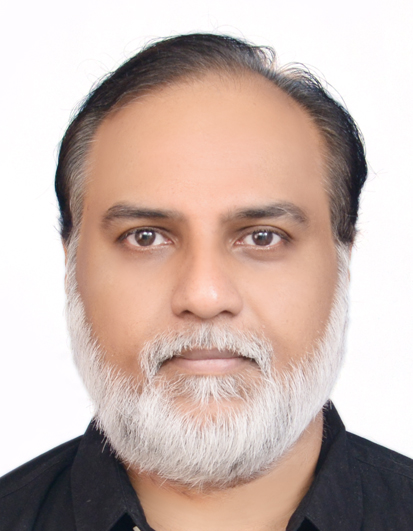 +91 9995 100 995
Request a call
Ideal clients
"We are looking for ideal partners who share our boundless enthusiasm for innovation and technology. Our ideal partners span a diverse spectrum, united by their commitment to pioneering solutions and their quest to explore the limitless possibilities of emerging technologies like AI.

Among our ideal partners are visionary entrepreneurs and startups with grand ambitions but without in-house product development teams. They look to AlignMinds as a trusted collaborator, bridging the expertise gap to bring their digital dreams to life.

We also find alignment with established enterprises seeking to modernize legacy platforms while preserving their core value. These partners understand the transformative potential of technology and look to us for guidance on their journey of digital reinvention.

Our ideal partners are those who appreciate lean development methodologies, valuing cost-effectiveness without compromising quality. We excel in striking this delicate balance, ensuring that our partners achieve their objectives within budget constraints.

Furthermore, AlignMinds boasts extensive experience in nurturing startups from conceptualization through design, development, and deployment. We're more than service providers; we're dedicated co-pilots on the entrepreneurial voyage.

In essence, our ideal partners are forward-thinkers, visionaries, and businesses ready to embrace digital transformation. They seek collaborative expertise, innovation, and commitment. With AlignMinds, they embark on a journey where tomorrow's innovations come to life, and possibilities know no bounds.

Whether you're a startup visionary, an enterprise ready for transformation, or a business in pursuit of efficiency and expertise, AlignMinds is your dedicated partner. We invite you to join us in shaping the future of technology and innovation."